Noosa Electric Co. is an approved warranty repair provider for Fisher & Paykel products. Our mobile service operates on the northern Sunshine Coast QLD, and we're here to help you with diagnostics, repairs, and organising & installing spare parts for your Fisher and Paykel appliances. To organise a warranty repair for your product, simply contact our team and we will work with you to rapidly resolve your issue.
There is currently a delay on Fisher & Paykel spare parts. Please visit this page to learn more.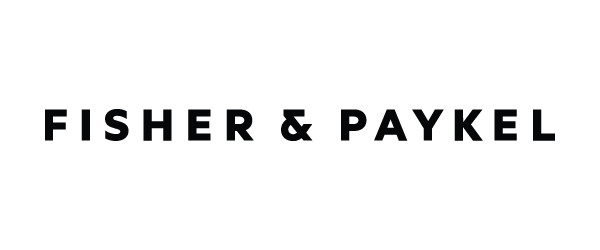 Fisher & Paykel Warranty Repair Application

To arrange a Fisher & Paykel Warranty Repair, please complete this form:
Fisher & Paykel Non-Warranty Repair Application

To arrange a Fisher & Paykel Non-Warranty Repair:

Please book an appointment online here and our team will be in touch with you ASAP to resolve your issue.
Fisher and Paykel Warranty Repair FAQ
How long does a warranty repair take?

The duration of a warranty repair will depend on the product and the type of repair required. Sometimes we need to order spare parts in. When you discuss your repair with our team, we will be able to provide you with a specific estimation of the time needed to repair your Fisher and Paykel appliance.
What is your service area?

We service the Northern Sunshine Coast. Our service area is (approximately) bordered by Noosa, Pomona, Bli-Bli, and Twin Waters. If you're unsure, please ask our team. We are here to help.
What if my product is not under warranty?

Noosa Electric Co. also provides non-warranty repairs for Fisher and Paykel products. If you need help, please contact our team and we will provide you with a quote for your repair.
Fisher and Paykel Products
Fisher and Paykel products include:
Ovens
Cooktops
Cookers
Companions
Refrigeration
Wines
Ventilation
Dishwashing
Washing Machines
Dryers
Outdoors
About Fisher and Paykel
Fisher & Paykel has been designing products since 1934 and has grown into a global company with products sold in more than 50 countries around the world.
Our design heritage is founded on a pioneering spirit and a culture of curiosity. We've built our legacy with a future focus that still stays true to the fundamentals of sustainable design. We believe technology should always begin with the people who use it. This has seen us challenge conventional appliance design to create products that deliver to genuine human need.
Our ongoing research and development is backed by a culture of open innovation, collaboration and curiosity – one that seeks to uncover insights and ideas that connect with our customers and respect our planet.