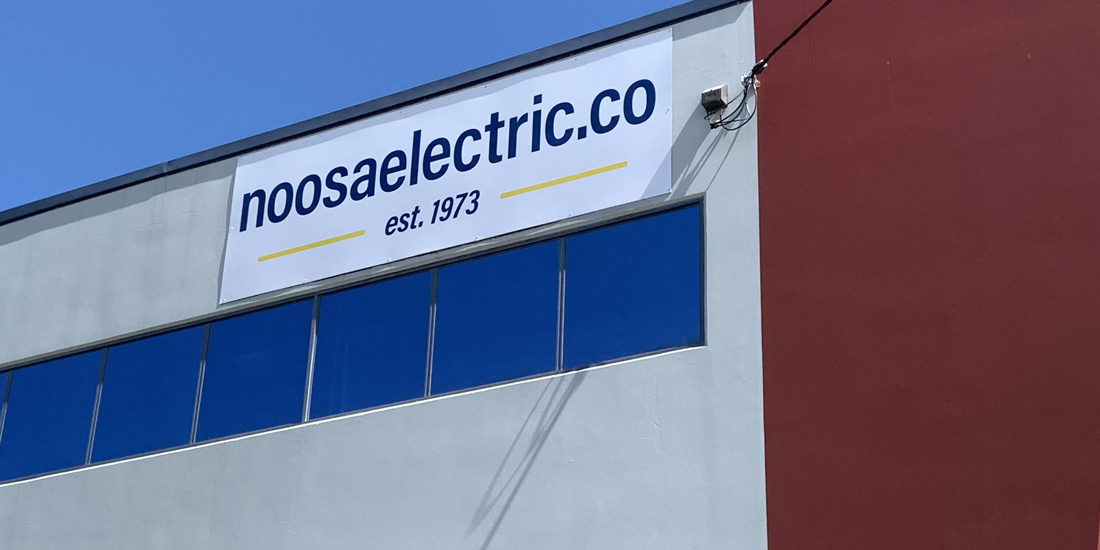 Noosa Electric Co. has a strong commitment to sustainability. We are actively seeking to optimise our business to enable our services to be delivered in a sustainable way, and to also raise awareness in the community of environmental issues affecting our industry and products. This is expressed by the initiatives described below.
---
Monitoring
We monitor our energy, water and waste usage to track progress and make improvements.
Generating Rooftop Solar On-Site
Our premises features a 20kW roof solar system to utilise solar energy for our premises.
We optimise our energy usage while renewable energy is being generated.
Efficient Lighting
We replaced inefficient high bay metal halide lights in the warehouse and fluoro tubes in the office with efficient LEDs.
We minimise the use of lighting to save electricity.
Efficient Heating & Cooling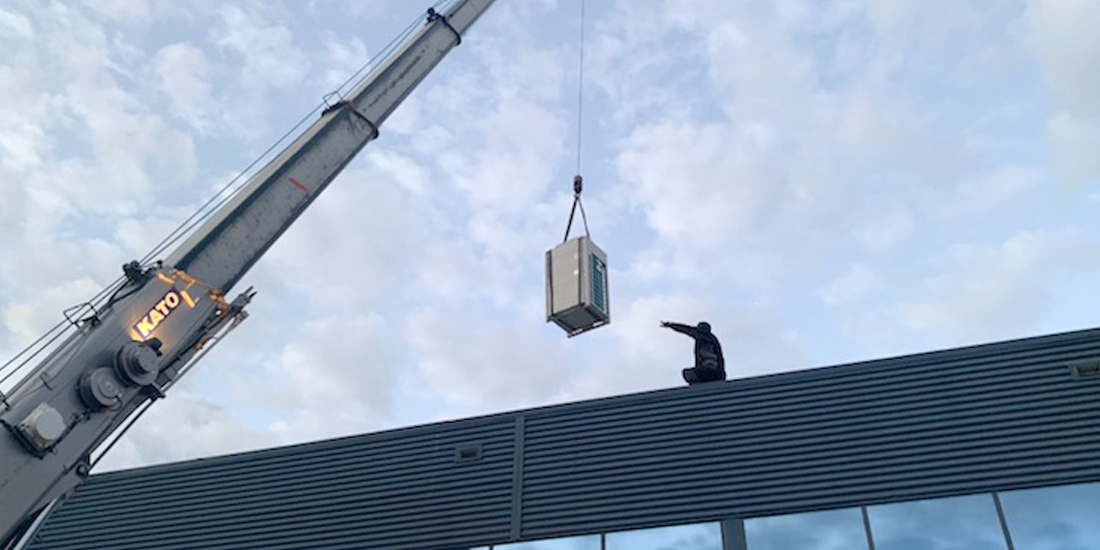 We installed a new, energy-efficient ducted air conditioning unit.
We set the thermostat of the air conditioning unit to an efficient 24C in summer and 22C in winter.
Our ducted unit and single split system downstairs at reception are serviced and the filters cleaned regularly to ensure they operate efficiently.
Our office windows are tinted to reduce heat ingress and fitted with blinds.
We installed whirly birds in the warehouse to remove heat
Our building is insulated.
Office Equipment
We replaced all desktop computers with laptops (bar one).
Our photocopier uses energy saving settings.
EV Charging
We installed an EV charger designed to maximise solar power.
Community Awareness
We aim to increase community awareness around energy efficiency options onsite and on the businesses' website. One such avenue is electrification:
Electrification
Inventor, author and founder of Rewiring Australia Dr Saul Griffith shares his vision to Electrify everything with The Big Switch. Saul talks through the 101 million machines within Australian homes and businesses that need to be electrified in the next 20 years that will lead us into a clean energy future:
Green Driving
Monitor the driving behaviour of electricians on the road.
Staff undertake a checklist before taking the vehicle out that includes checking the tire pressure.
We schedule trips to minimise use of fuel, carbon emissions and time.
Recent vehicles purchased have smaller more efficient diesel engines. We are looking at gradually replacing fleet with electric vans.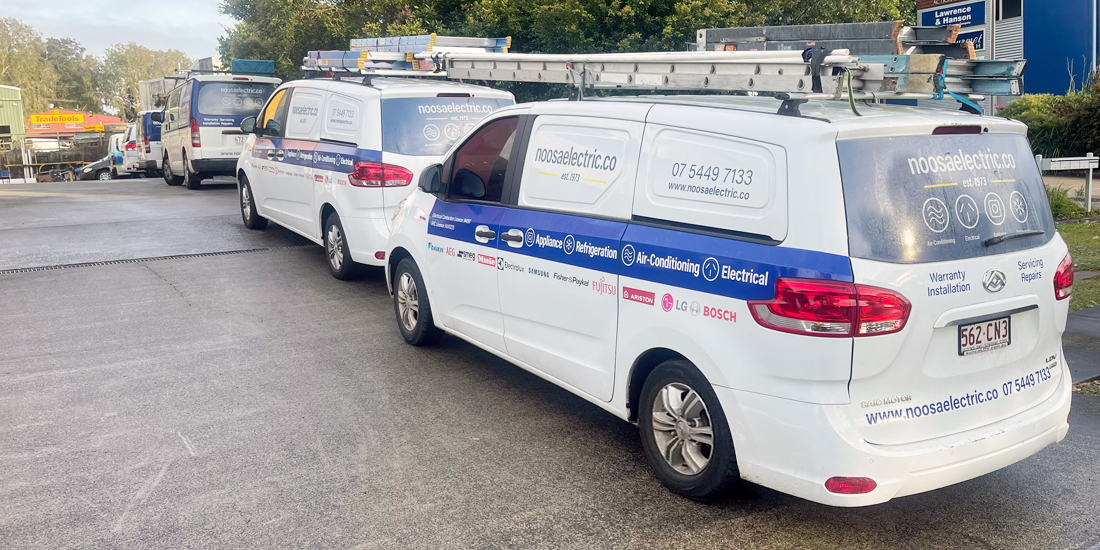 Paperless
Waste Recycling
The site is registered to remove refrigerants so can safely recycle fridges and air conditioning units long with other white goods.
Some dismantling and segregation into different metal types e.g., copper, aluminium.
Clean polystyrene is collected in a bulka bag and taken to the Noosa's Resource and Recovery Centre where it can reduce in size and recycled.
Cardboard is recycled through the site's co-mingle recycling bin or given to a potter who crimps it to make packaging wrap.
Drink containers are collected and taken home by staff for recycling through the Containers for Change scheme.
Gas bottles and vehicle batteries recycled.
Fleet tyres and oils/coolants recycled through service provider.
Commitment & Policy
We have a strong commitment to sustainability, reflected by our environmental policy, which is regularly reviewed and updated.