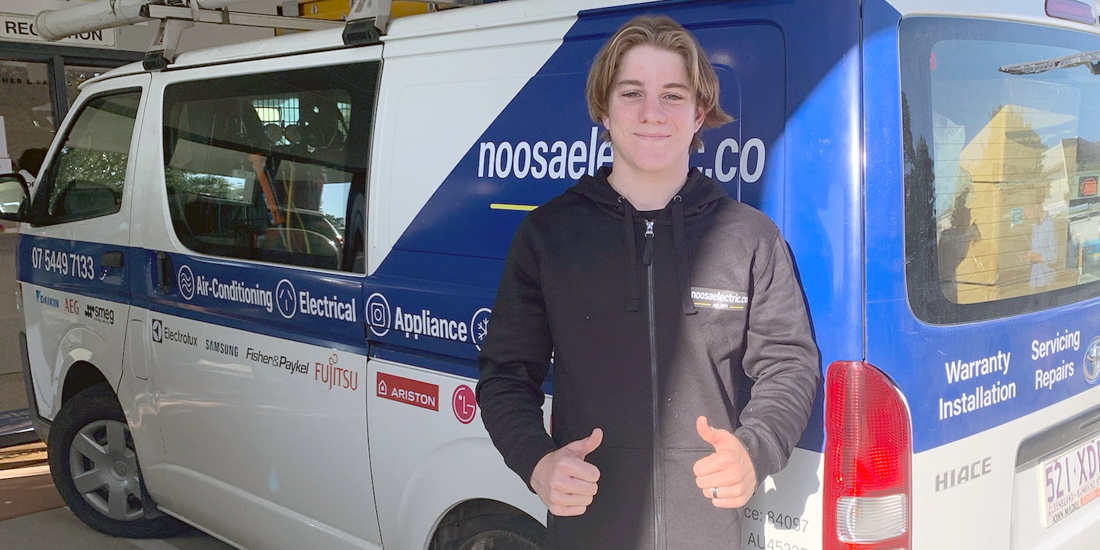 About Us:
Since 1973, Noosa Electric Co has been servicing the Sunshine Coast with a full range of appliance, electrical, and refrigeration services. We are proud of our heritage. Noosa Electric Co constantly re-evaluates its vision for the future, seeking to embrace new technology, new ways to meet the needs of our customers, while never losing focus on executing the simple things well.
We prioritise work ethic and attitude when evaluating those who want to join our team. We highly value and protect our culture of working together to achieve outstanding outcomes for our customers, resulting in our reputation as seen by our Google reviews. We see ourselves as a solutions and service business first and foremost, and are looking for a new member of our technical team that shares this focus.
View & Apply For Jobs:
Domestic Appliance Technician

THE POSITION:

This position is a full time, Monday to Friday, with regular requirements for overtime. Noosa Electric Co is the local warranty agent for over 200 appliance brands, so you will have exposure to a wide variety of domestic, and some commercial, appliance repair and installation work.

You are supported by a team of 8 in our office who will provide you with full support across customer communication, scheduling, IT, parts ordering & receiving, technical knowledge, invoicing and finance, allowing you to focus solely on solving our customers problems. You may also have the opportunity to work with commercial appliances, electrical, solar and smart technology (depending on your qualifications).

You will be provided with a vehicle, a phone, and a uniform.

ROLES AND RESPONSIBILITIES:

As the successful applicant your roles and responsibilities will include:

Completing your daily pre-scheduled jobs of mainly domestic appliance repair and/or installation work,
Completing accurate and timely job notes
Proactively seeking technical solutions and/or training opportunities to keep yourself fully qualified to complete your work to the highest standard.
Maintaining and/or establishing professional, personable and valued relationships with our customers and internal team.

POSITION REQUIREMENTS:

As the successful applicant you will possess the following:

Restricted electrical licence at minimum (other qualifications will be looked on favourably)
Domestic appliance fault finding experience
Exceptional communication skills, leaving our customers with a great impression of our business.
Exceptional relationship building skills; understanding the key relationships within our business, and with our customers.
Savvy technology skills, including job management software, email, and the internet.
A work ethic that upholds team work, continual improvement, ownership, reliability and respect for those you work with.
An attitude of positivity, enthusiasm and willingness.
Ability to work peak times; for example school holidays, Christmas and Easter. Black out annual leave times apply (however we rarely require you to work public holidays or weekends)
High accuracy and attention to detail
Current QLD Drivers Licence

DESIRABLE BUT NOT ESSENTIAL SKILLS:

Experience with Simpro job management software (however full training provided)
Working At Heights & Elevated Work Platform licences

HOW TO APPLY:

Please email your CV, and a cover letter outlining how you meet our criteria, to:

Please note due to the high number of applicants only short-listed candidates will be contacted.