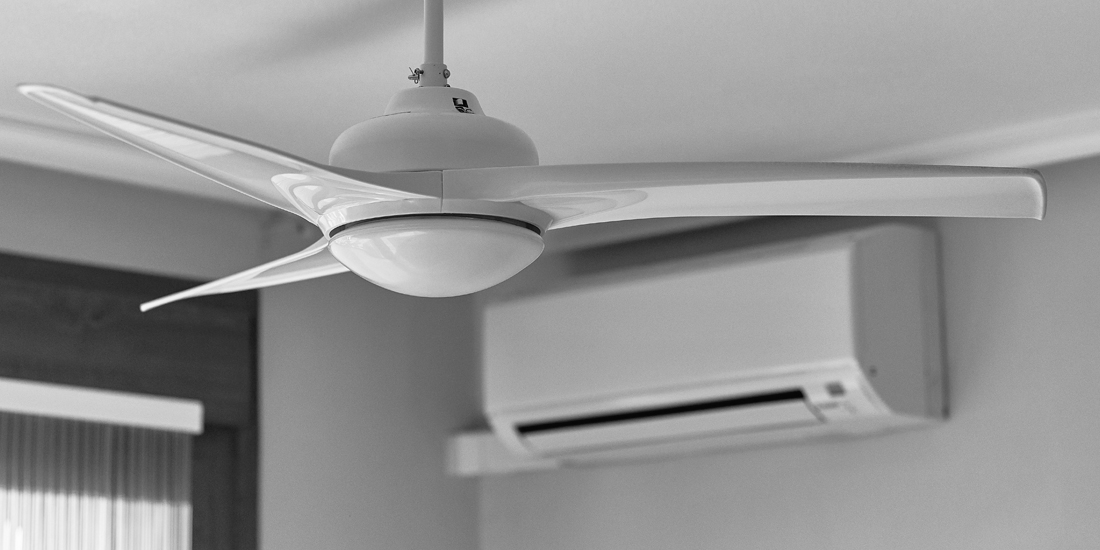 If you have lived through a summer on the Sunshine Coast, you will know that things heat up considerably – high temperatures and humidity can rapidly make life unbearable. Integrating a cooling solution such as air-conditioning or ceiling fans into your home or office is an essential step to take control over your internal environment and make those hot days more liveable.
Whether you're building a new home or upgrading, talk to our team for a cooling solution geared to suit your lifestyle. We service Noosa and surrounding suburbs, and deliver a quality service and ongoing support that you can count on.
Choosing a Cooling Solution For Your Home or Business
Air-conditioning and ceiling fans are the most popular electrical cooling solutions that we offer. When you talk to our team, we will help you determine the best option for your premises and cooling goals. Learn more about these solutions here, or contact our team to find out more about cooling solutions with Noosa Electric Co.
Air Conditioning
Air-conditioning is a cooling solution perfectly calibrated to life on the Sunshine Coast. AC gives you total control over the internal environment, enabling you to set up and manage your air temperature and quality just as you like it.
Noosa Electric Co. provides a complete air-conditioning service. We can assist with all aspects including:
Supply
Installation
Cleaning & Maintenance
Repair
We work with both split and ducted systems for new and existing homes and businesses. These systems can be customised to suit the size and number of rooms you need to cool. As an approved warranty repair provider for most major brands, we ensure a compliant installation and provide post-sales support you can count on.
Ceiling Fans
Ceiling fans are a fantastic option to take the edge off the heat and can be used as a standalone solution or integrated with an air-conditioner. By establishing an internal breeze, ceiling fans will certainly make your rooms more pleasant and bearable in the heat of summer.
Book Ceiling Fan Supply, Installation or Repair Online
Cooling Solutions FAQ
Do you supply and install air-conditioners and fans?

We supply and install air-conditioners and fans. If you have sourced your AC or fan from another supplier, contact our team and we will discuss the best way forward.
What brands do you recommend?

We work with all major brands, and will suggest a solution using an appropriate brand for your premises and your budget. Contact our team to learn more.
My AC / ceiling fan is broken. Can you repair it?

Noosa Electric Co. provides a complete AC service including supply, installation, maintenance and repair. We also offer an electrical appliance repair service. We'll evaluate your situation and advise the best way forward.
When is the best time to organise a fan or air-conditioner?

Don't wait until the last minute. Summer on the Sunshine Coast is hot and busy. It's better to organise your electrical installations and servicing before the heat sets in.
---
Further Reading
Air-Conditioners need to be cleaned on a regular basis. There benefits include health, efficiency and longevity. In this brief article, we demonstrate the two reasons why this is essential, provide (pretty unpleasant) images of air-conditioners which we have cleaned. Let's go! Why Air-Conditioners Should Be Cleaned There are three main reasons why you should arrange…