Noosa Electric Co. is an approved warranty repair provider for Kelvinator products. Based at Noosaville, our mobile service delivers repair and installation solutions to your doorstep. Talk to our team about diagnosing / assessing appliance problems & ordering and installing spare parts for your Kelvinator appliance. To organise a warranty repair for your product, simply contact our team and we will work with you to rapidly resolve your issue.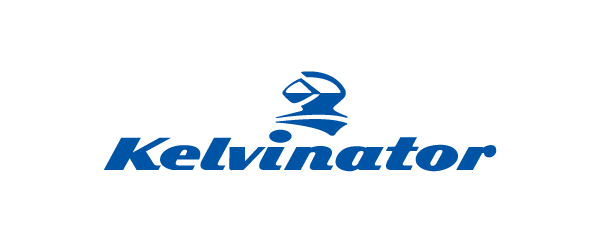 Kelvinator Warranty Repair Application

To arrange a Kelvinator Warranty Repair, please complete this form:
Kelvinator Non-Warranty Repair Application
Kelvinator FAQ
How long does a Kelvinator warranty repair take?

Warranty repairs depend on the type of appliance and the type of problem. We may also need to order in parts for your appliance. When you book your repair, our team will be able to give you an estimation of the duration after we know more details.
What is your service area?

We service Kelvinator appliances on the Northern Sunshine Coast. Our service area is (approximately) bordered by Noosa, Pomona, Bli-Bli, and Twin Waters. If you're unsure, please ask our team. We are here to help.
What if my product is not under warranty?

Noosa Electric Co. also provides non-warranty repairs for Kelvinator products. We specialise in appliances, so if you need help, please contact our team and we will provide you with a quote for your repair.
Kelvinator Products
Kelvinator appliances include:
About Kelvinator
Electrolux is Australasia's leading household appliances company and markets its products under the Electrolux, AEG-Electrolux, Westinghouse, Simpson, Chef, Dishlex and Kelvinator brands. Some products are manufactured in Australia while others are imported from Europe, China and South-East Asia. We are part of the Electrolux Group, one of the world's largest producers of premium appliances – refrigerators and freezers, ovens, cooktops, rangehoods, washing machines and tumbler dryers, dishwashers, air conditioners and vacuum cleaners – for both domestic and professional use. Every second of every day in any year around the world, Electrolux sells two of its products.
Electrolux designs appliances with the consumer firmly in mind, devoting a great deal of time, knowledge and thought to researching and observing people so we can anticipate their needs and wants. The result is products which not only look beautiful but are also easy and more enjoyable to use. That's why we say is Electrolux is "thinking of you".
This philosophy also underpins the company's attitude to its corporate responsibility. The European Commission has awarded Electrolux for its pursuit of reducing energy consumption of its products, plants and services while Electrolux adheres to the highest ideals in corporate governance under the Sarbanes-Oxley Act of 2002. Electrolux's membership of international organisations to encourage young post graduates' careers, occupational health & safety, skills training and respect for working entitlements also makes Electrolux an employer of choice.
So welcome to Electrolux. In whatever capacity you deal with us, you can be assured Electrolux is thinking of you.