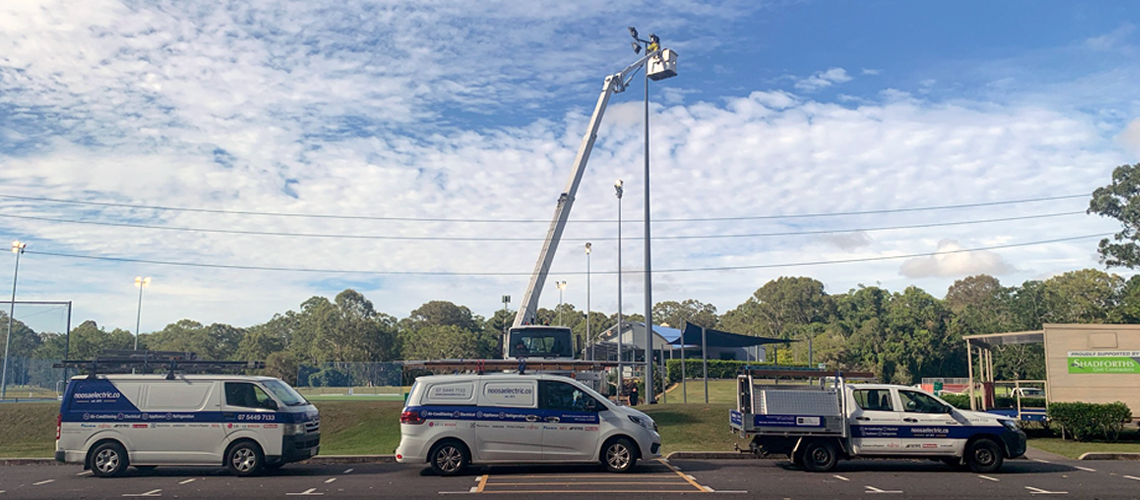 Noosa Electric Co provides a complete sports field lighting solution on the Sunshine Coast. Our team works closely together with you to establish the right solution for your fields and code. With the Olympics approaching in 2032, now is the time to ensure your organisation has a comprehensive modern lighting solution in place.
Talk to our team about:
Lighting Assessments
Not sure where to start? Talk to our team about an assessment of your existing lighting infrastructure, to determine the best way forward. In addition to safely accessing your existing lighting, we can review your system holistically and make recommendations for the best way forward.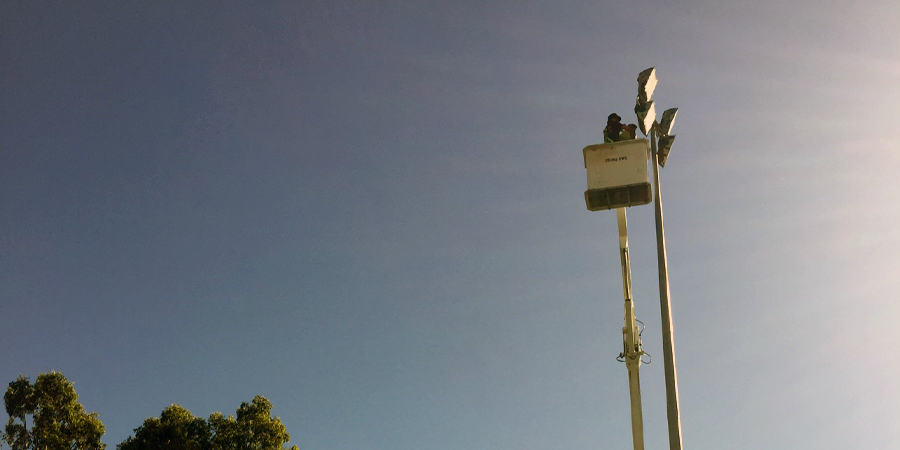 Lighting Design
For new fields or lighting upgrades, we provide a lighting design process to determine a suitable, modern, compliant lighting system for your fields. We use a collaborative approach, bringing our experience to arrive at an optimal outcome.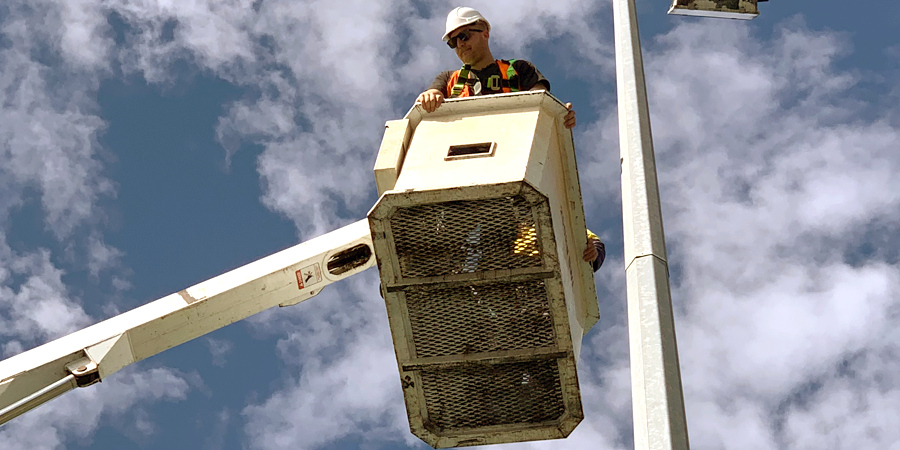 Lighting Compliance
Achieving compliance is essential, particularly with the olympics approaching in 2032. Ensure your players are safe and your fields are compliant, and position yourself as a world-class facility.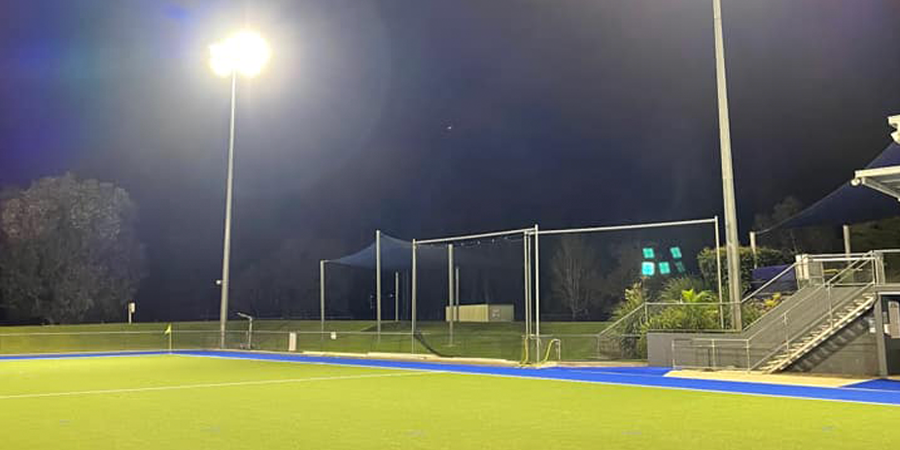 Lighting Maintenance
Our team have developed systems for vehicular access on sporting fields which enable us to work with minimal impact. We're experienced in working at heights and bring the team and expertise needed for your project.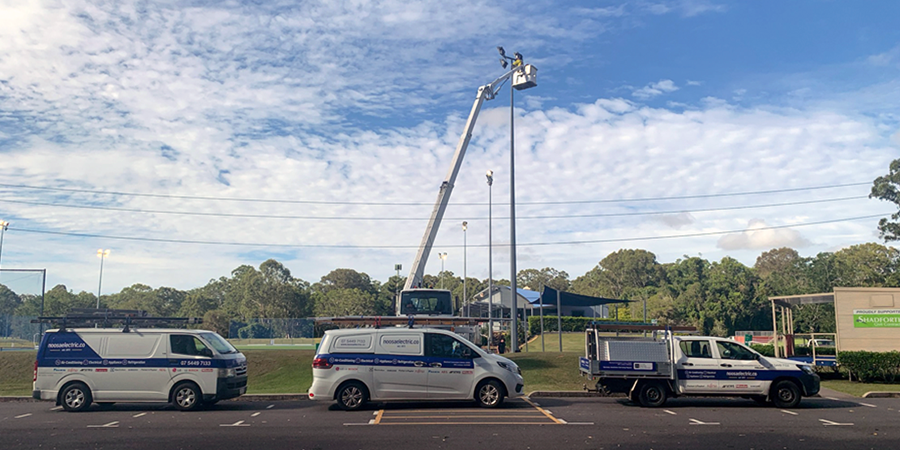 Lighting Upgrades
Talk to our team about upgrading your lighting to a modern LED solution, and save energy, reduce maintenance and increase your lighting performance.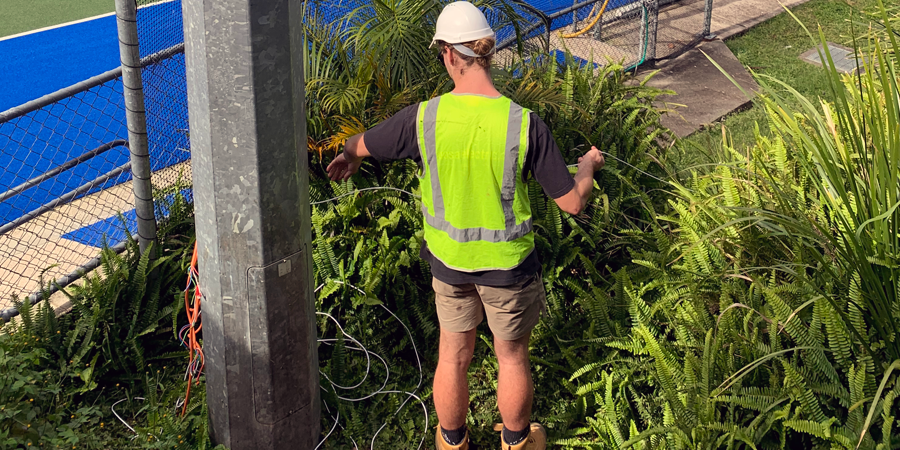 Talk to Our Team
We're here to assist with all sporting field lighting solutions on the Sunshine Coast. To learn more, please contact our team:
Phone: (07) 5449 7133
Email: service@noosaelectric.co
Online Booking: Enquire online