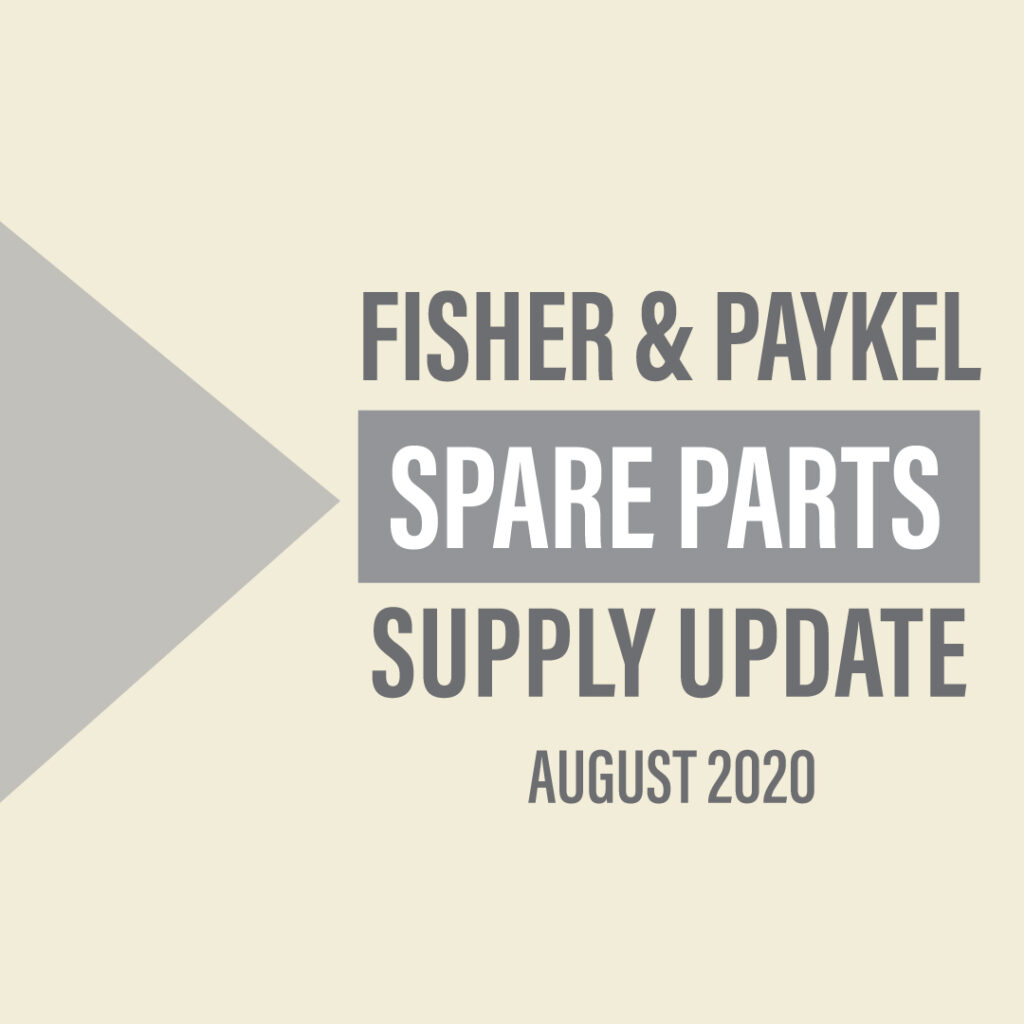 The following note from Fisher & Paykel relates to spare parts supplies for Fisher & Paykel in August 2020.
28th August 2020
Dear Valued Customers and Partners,
As previously communicated we have been continuing to work through a series of complex challenges preventing us from fulfilling Spare Parts orders at a high and consistent rate from our new Port of Brisbane premises due to a number of extenuating factors.
We understand and appreciate the frustration and lack of visibility this has caused and are working extremely hard to rectify the situation ASAP and return our Spares operation back to full distribution capacity and parts to our technicians and customers.
We have made a number of changes this week which will allow our speed of execution to increase significantly – these are a combination of system and location changes and further investment in physical infrastructure to support an acceleration in activity and fulfilment rate.
Our expectation is that significant/majority backlog recovery remains 3-4 weeks away, although the team is balancing efforts between Incoming orders with new locations that can be fulfilled in volume and quickly, and slower moving parts that require locating and processing location updates.
These efforts and resources being directed toward fulfilment are being restricted by significant volumes of escalated cases. While we appreciate the need for escalation in order to complete service tasks, we ask for your continued patience and understanding and we are committed to looking at alternative options in the short term to service customer needs and resolve critical issues.
We will continue providing regular updates and are committed to driving towards an outcome alleviating the pressure and frustration both internally and to customers and end consumers.
Best regards,
Ben Sheehan
General Manager Operations Fisher & Paykel Australia
---
---