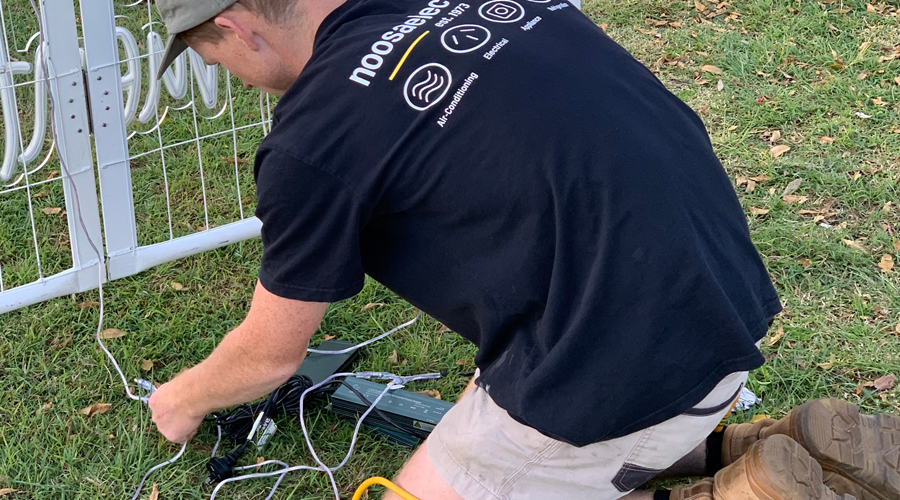 Safety and compliance are of paramount importance with any residential or commercial electrical work. Whether it's a new installation or existing infrastructure, our focus is on a quality solution. Our team includes a diverse range of electricians specialising in general electrical, appliance, air-conditioning and refrigeration in the Noosa area, and we will organise the right team and skills to accomplish your job safely and compliantly. Book an electrician from a company with a history of excellence today.
Tagging & Testing
Contact us for tagging and testing of your electrical equipment. This process ensures your appliances or equipment is safe to use. Tagging & testing is beneficial for any electrical equipment. If you'd like to check your equipment, simply contact our team to arrange an appointment with an electrician in Noosa and surrounding suburbs.
Smoke Alarms
Are your smoke alarms up to speed? With new legislation coming into place in 2022, (for properties rented or leased) it's imperative to ensure your smoke alarms meet the standard. Our team can help by evaluating your existing smoke alarms, and (if necessary) organising a compliant solution suitable for your dwelling.
Compliant Installations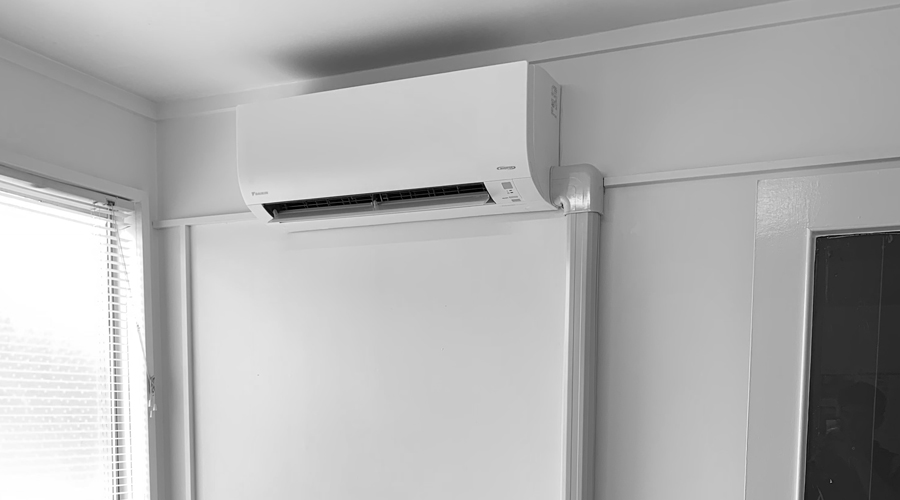 Any electrical installation, whether it be an air-conditioner, smoke alarm or solar system, must be undertaken in a safe and compliant manner. We ensure your appliances are installed correctly. This ensures you have access to warranty repair options, as applicable, if any problems should arise with your appliance.
Safety Audits
Safety audits are applicable for both commercial and non-commercial situations. A safety audit is useful to enhance your understanding of electrical risk, and to take proactive action to minimise that risk to staff & customers. For events & commercial situations, a safety audit may be an essential part of your safety procedures. Talk to our team to organise a safety audit for your business today.
Working Safely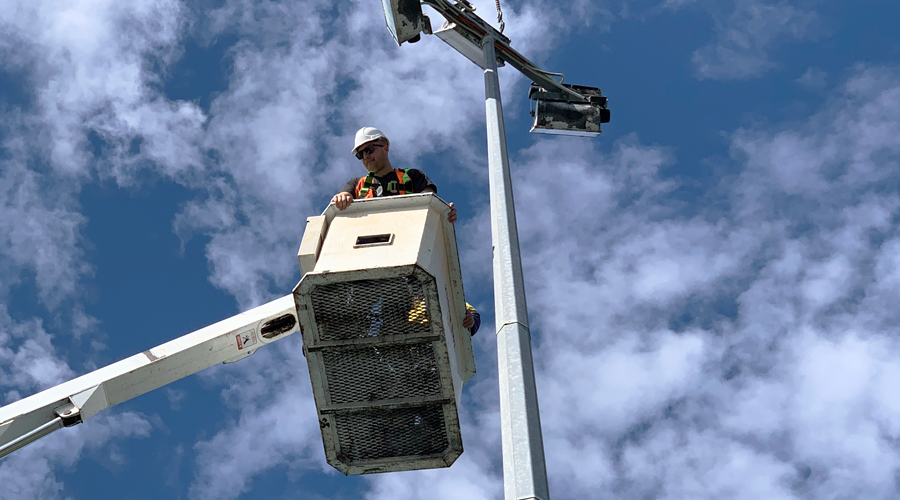 The safety of our staff and customers is our highest priority. We ensure our team are equipped with the tools and gear to accomplish their job safely, and the procedures to support their work. In addition to working safely with electricity, we are also ready to work at elevated heights, taking on projects involving street or sports field lighting.
Common Warning Signs
Fire and electrical shock can be caused by faulty electrical equipment. Common warning signs include:
broken enclosures or cracked plastic covers
discolouration caused by overheating or moisture
water in and around the appliance
frayed cords or damaged plugs
full or dirty filters
[SRC: electrical safety.qld.gov.au]
If you see any of these warning signs, take preventative action. Contact our team for an assessment and removal of the hazard from your home or business.
Safety & Compliance FAQ
Do you install compliant smoke alarm solutions?
How do I know my appliance has been safely installed?

When you work with our team, we will install your appliance to meet the manufacturers requirements, in addition to adhering to Australian electrical best practices. Our electricians are licensed, qualified and experienced to undertake the assigned work.
What does tagging and testing cover?

Tagging and testing is an essential consideration for electrical equipment. It is usually a requirement for equipment to be tagged and tested when it is used for any commercial application, to make sure it is safe for use.
What should I do if my electrical equipment is damaged?

Damaged electrical equipment should not be used. It should either be disposed of or repaired and tested by a professional. We can help – if you have damaged electrical equipment in Noosa & surrounding suburbs, our electricians can evaluate, repair, and advise.