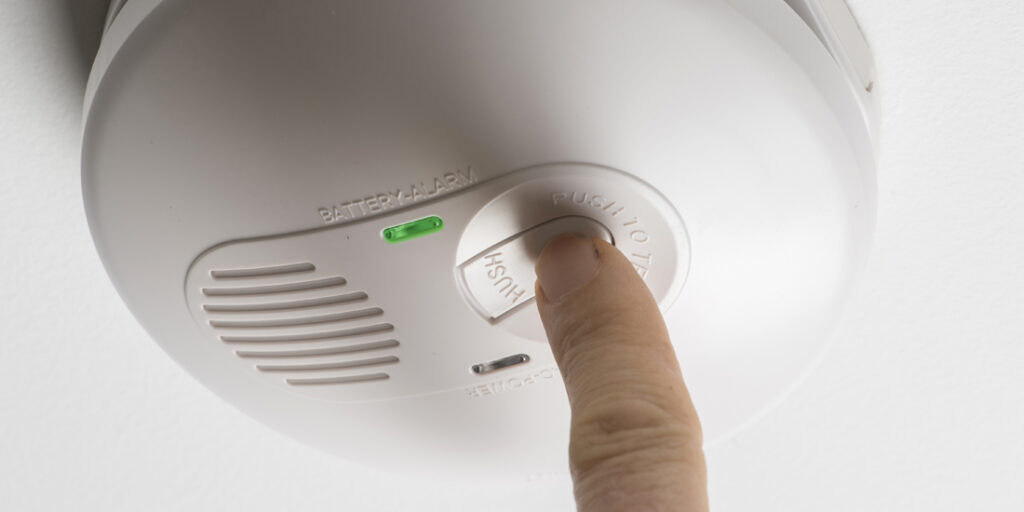 It's important to ensure the smoke alarms on your property are compliant, meeting current QLD smoke alarm legislation requirements. Smoke alarm laws have recently changed, and our team can help. We can review your installation to ensure your alarms are compliant, and provide you with the expertise for servicing, testing and cleaning your smoke alarms.
Brett Morley
Excellent service. We needed the job done quickly. The Noosa electric team were very quick, highly knowledgeable with excellent attention to detail.
Kay Ellsum
I thoroughly recommend Noosa Electric Co. The technician was prompt, friendly and immediately identified the problem and fixed it. I would certainly use them again.
Dianne Wilcox
Technician very helpful, giving me various options – not just the easiest or most expensive. Could not be happier.
Janine Barnett
Technicians are always on time, and reliable.
Ian Lynch
Serviceman was on time, went straight to work servicing airconditioner, explained all. Was courteous and helpful. Very pleased.
Sam Milne
The service and communication was very prompt and professional from the initial contact to the completion of work.
Craig Ellis
Our Technician quickly identified the problem , fixed it and left the job cleaner than it was when he arrived !!! ? Extremely satisfied and will surely recommend NEC for your electrical needs!
Lee Coleman
Very professional and prompt service. Thank you for a very well done job.
Leonie Barnes
The technician was brilliant and the follow up from the office staff was also great.
Janine Sheldon
Staff were friendly and happy to help. Booking was easy and had message to let me know when technician was on his way. Technician was friendly while carrying out work.
Jayne Braithwaite
Professional technician quickly identified AC problem. Excellent communication. Highly recommended.
Huw Humphreys
Very satisfied with thorough work on a complex job. Grateful to the team – Thank you. Will use again.
Chris Bartholomaeus
Had oven and hotplates replaced by new ones. The guys were friendly and did a good job in a short time. Thanks for your professional and efficient work.
Lisa Mintz
Great electrician. Reliable, clean, helpful and friendly. They thought outside the square to find solutions. Telephone appointment staff super helpful and efficient also. Thank you so much.
Roy Currie
Noosa Electric Co installed a ducted A/C system and re configured an existing A/C system and did both jobs with an exceptional degree of professionalism.
Glenn Schaefer
Extremely happy with the entire experience. We had our old oven and range hood removed and new appliances installed. The tradesmen were very efficient, helpful and friendly. We will highly recommend Noosa Electric Co.
Robert Mackenzie
Two super lovely technicians arrived. Work was great with friendly advice. So many thanks. Rob.
Inga Fellows
Very pleasant. Very efficient. Kept in contact with us about the progress of the job.
Kim Ayres
Prompt, efficient and affordable. Very happy. Definitely will use again. Great to have electrician who can look at appliances too.
Leanne Sullivan
I would like to pass on by gratitude to Debbie, Jayson and Connor on a professional and amazing job done,  in getting my oven in. I really appreciate Debbie listening and understanding my desperation and finding Jayson , Thursday and Connor, Friday to come to my rescue. Both tradies were so understanding, efficient and the best!!! Thank you Noosa Electric Co, I will be giving you 10 star review.
Sarah Fisher
Friendly staff and a pleasure to have come into our home and fix our dishwasher.
Everlyn Druce
The service and communication was a fast turn around and saved me $1000. They fixed my dishwasher and it was just a water sensor that cost $75. Thank you.
Annette Mazzeri
Extremely professional, efficient and friendly. They also removed rubbish and cleaned up after the installation of our air conditioner. Amazing customer service!
Judy Lee
Quick response to enquiry and communication was great. Figured out ways to rectify the problem quickly and explained options. Very friendly and professional. Great customer service.
Lorna O'Donnell
Noosa Electric fitted us in on the same day. The electrician was polite and efficient, he fixed our issue quickly & professionally. Thank you Noosa Electric will use you again.
Smoke Alarm Compliance
Smoke alarm compliance testing will ensure that your property complies with all federal and state smoke alarm compliance obligations. Smoke alarms must comply with Australian Standard 3786:2014, and be installed in-line with the Building Code of Australia part 3.7.2.3.
Federal and State legislation cover the specific requirement for the installation of smoke alarms. In addition, smoke alarms within rental properties must be tested and cleaned at least once every 12 months, and within 30 days prior to the commencement of a fixed tenancy.
For a fixed annual fee our team of electricians will ensure that you are never non-compliant again. We will schedule a site visit every 12 months, and at no additional charge attend your site within the 12-month period should you require cleaning and testing for a new fixed tenancy commencement. We will also complete a complimentary test of your Residual Current Devices (Safety Switches) while on-site.
Given we only use licensed electricians for the completion of compliance testing, we can replace non-compliant or failed smoke alarms and safety switches immediately.
All testing completed by licensed electrician. Faulty smoke alarms or RCD's will be changed while onsite. Additional cost applies.
Smoke alarm flat batteries changed at no charge
Price includes the preparation and delivery of compliance certificate should you request it
Additional visits required for compliance requirements (end of fixed tenancy) included in annual fee.
Note that this is not an emergency call out service. Our electrical team will responsd to call outs during our standard business hours.