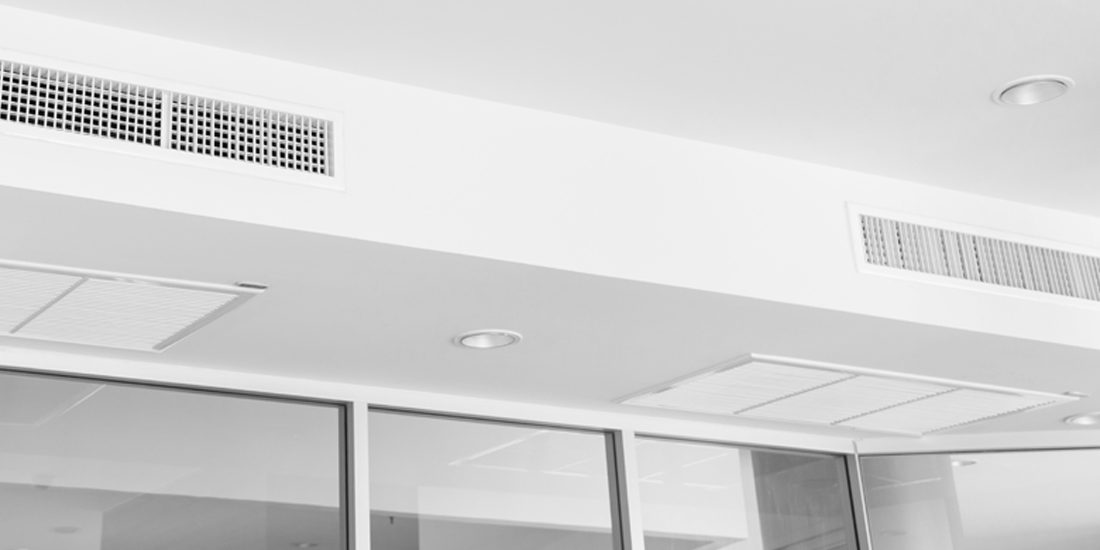 Air-Conditioners come in many shapes and sizes. If you're considering an air-conditioner for your home or business, it can be helpful to understand the variations, and installation considerations, to help make informed decisions. For all air-conditioning sales, installation, repair and servicing on the northern Sunshine Coast, please contact our team. We provide a complete air-conditioner service, in addition to being approved warranty-repairers for major brands.
Reviewing Your Internal Layout
It is essential to review the layout of your premises to best align with an optimal air-conditioning solution. Don't worry – we help with this as part of our sales and installation process. Some of the questions you need to ask include:
How many rooms do I want to cool?
What is the floor size of those rooms (in square metres)
How many levels are there in the premises?
Is it for residential or commercial purposes?
Types of Air-Conditioners
Following are popular, common styles of air-conditioning solutions. At Noosa Electric Co, our sales and installations include either split systems or ducted systems, but our AC technicians perform repairs, servicing and maintenance on most common air-conditioner modalities.
Portable & Window Air Conditioners
Portable air-conditioners are a single, standalone unit that you plug in to use, like any other appliance. They can be moved from room to room. Window air-conditioners are similar, except that they are mounted in a window frame. Both of these options are relatively cheap and involve little or no installation. However, their energy-efficiency, running costs, cooling-efficiency and appearance may not make them practical for a long-term air-conditioning solution.
Split System Air Conditioners
Split systems are one of the most popular air-conditioning options for homes and businesses on the Sunshine Coast. Split system air conditioning units are so named because they are made up of 2 separate components, an indoor and an outdoor unit (see below). Unlike the combined units mentioned above (portable and window air-conditioners) the separation of components in the split system design enables better efficiency and also achieves a more streamlined interior appearance, when you consider the capability of the unit. Split system air-conditioners require installation by a professional electrician.
There are quite a few choices to make when evaluating a split system for your home or business. Our team is here to help. We can guide you to a suitable brand and model for your purposes, and our electricians will install the unit for you.
Indoor Unit
The indoor unit is mounted inside on the wall, and emits cool air into the room. This is the unit that you control (for example with a remote control) to manage the internal temperature. This unit is connected to the outdoor unit.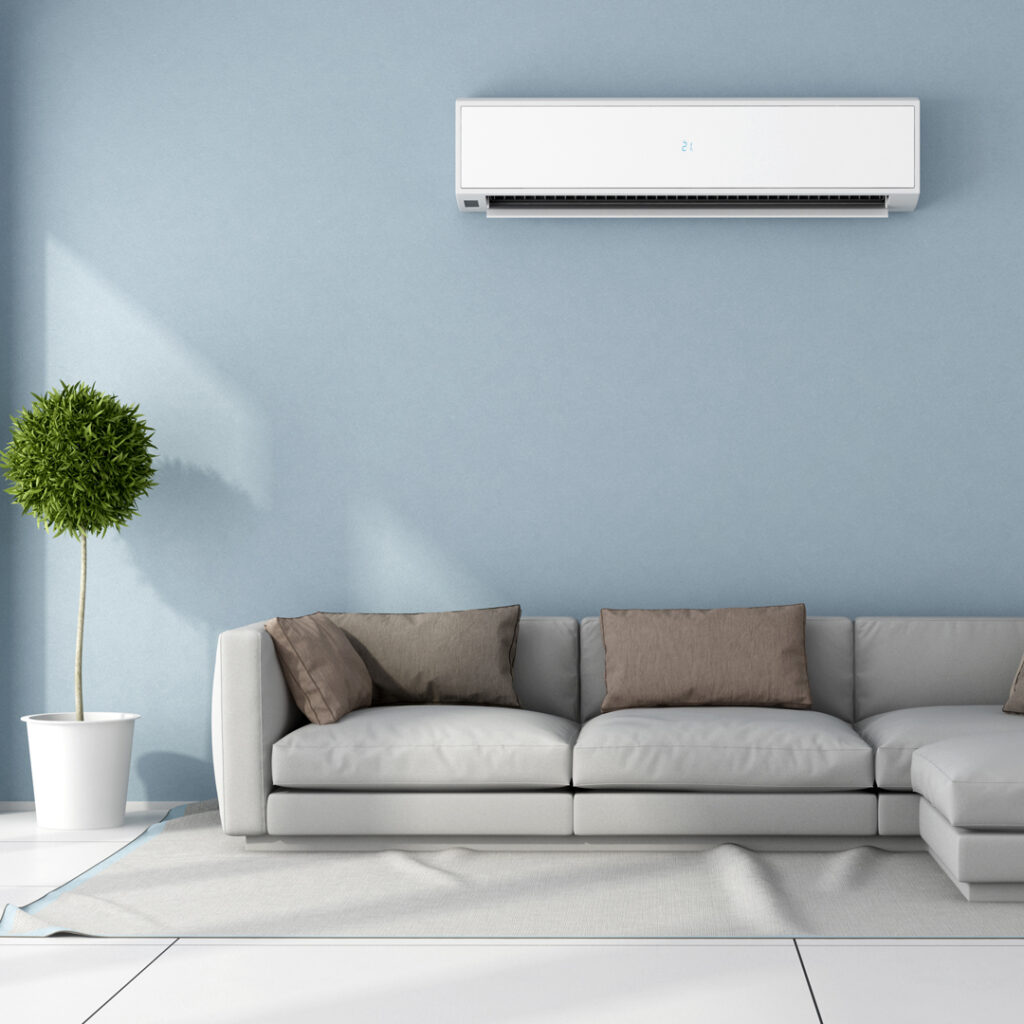 Outdoor Unit
Also known as the condenser or heat exchanger, the outdoor unit sits outside and works together with the indoor unit to produce your air-conditioning.
This image displays the external unit in a split system configuration. You can see the external unit, which is connected to the internal unit by the vertical piping.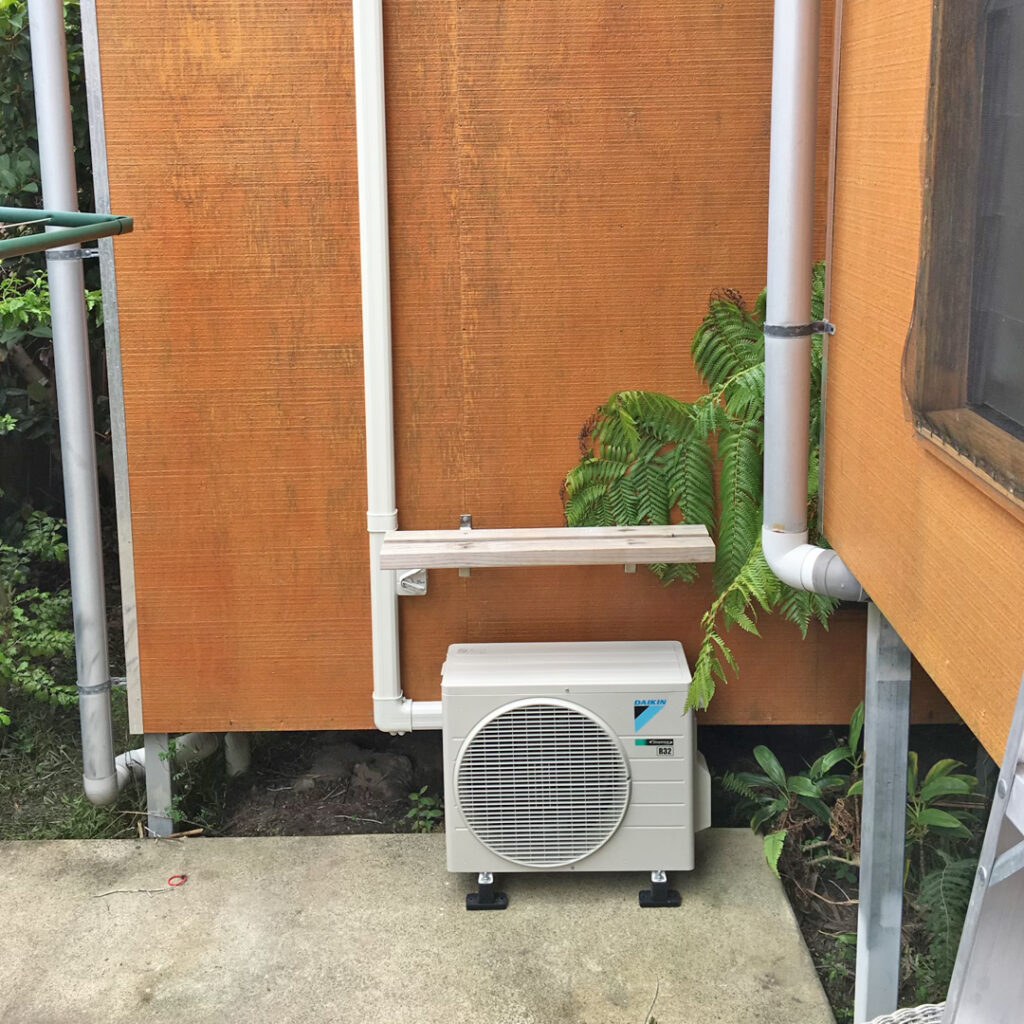 Learn more
Multi-Head Split System Air Conditioners
Different types of split systems can be used for different internal cooling requirements. When there are multiple rooms to cool, a multi-head (or multi-split) system is an option to consider. With a multi-head split system, a single outdoor unit is linked to multiple indoor units (rather than just the standard single unit). This enables cooling of multiple, separate rooms.
Whether you need a single split system air-conditioner or a multi-head unit will depend on how many rooms you wish to temperature-control, and whether the rooms are connected or separate.
Learn more
The Split System Advantage
A key advantage of split systems is that they can be easily retro-fitted to established homes or businesses. This isn't always possible with a ducted air-conditioner (see below), which are integrated into the actual building, usually at the time of construction.
Floor Standing Air Conditioners
Floor-standing units are like a split system in all regards except that they are mounted on the floor (split systems are mounted on the wall). Otherwise, they're the same – there is an indoor unit, an outdoor unit, and they can be retro-fitted to a home or business by a licensed electrician.
Learn more
Ducted Air-Conditioners
Ducted air-conditioners are an integrated air-conditioning system that is built into the actual structure, usually at the time of construction. They can be used to cool an entire building, and perform large-scale cooling more efficiently than other types of air-conditioners. Ducted systems involve an outdoor unit, an indoor unit (unlike the split system, this indoor unit is tucked away out of sight), and the ducts, which run from the central unit through to other rooms, and which give the system its name.
Ducted systems have a very low internal profile – all of the works are hidden from sight, and the air flows from discreet vents.
Ducted air-conditioning systems are optimal for larger homes or commercial premises with single or multiple rooms. However, because ducted systems are built into the structure, it may be difficult or impossible to retro-fit them.
Bulkhead Air-Conditioning Systems
Learn more
Bulkhead air-conditioning systems have similarities to both split systems and ducted systems. They're for apartments or single-room cooling, and involve an outdoor unit, and an internal unit. Unlike split systems, whose internal unit is visible, the internal bulkhead unit is tucked away off to the side of the ceiling space, emitting cool air into the room via a low-profile grille. This makes for a low-profile air-conditioning solution. Like ducted systems, bulkhead systems are integrated into the structure and their installation generally need to be done as part of a construction or renovation process.
Learn more
Cassette Air Conditioners
Cassette air conditioners are also based in the ceiling. However, unlike bulkhead systems, which are discretely tucked away, cassette systems are built into the ceiling, usually in the centre of the room, and although they're inline with the ceiling the unit is visible. This type of system is extremely effective as its central location enables the immediate 360 degree distribution of cool air around the room. Cassette air conditioners are better suited to light-commercial or commercial applications.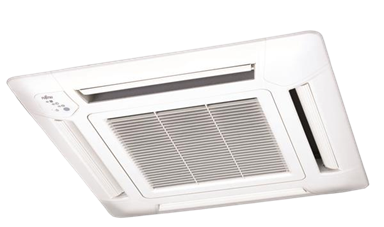 Learn more
---
Further Reading
A proactive approach to cleaning and servicing your air-conditioner is essential to extend its life and ensure it is operational when you need it most – in the heat of summer! We offer a complete range of AC cleaning and maintenance services in Noosa and surrounding suburbs, for split and ducted systems. Contact our team…
Continue Reading Air Conditioning Cleaning, Servicing & Maintenance